Description
'The boss of a highly prestigious company has overcome the many challenges of the modern world to reach her high status, however with the recent occurrences of alien parasites invading human bodies, she believes a new world is emerging. Hearing about a rare parasite queen kept in confinement, she orders her secretary to steal this special parasite, which the boss intends to use on herself to become the Queen of the parasites. Despite her awareness of what the average parasite does to a person, nothing could've prepared her, nor her secretary, what would become of her body.'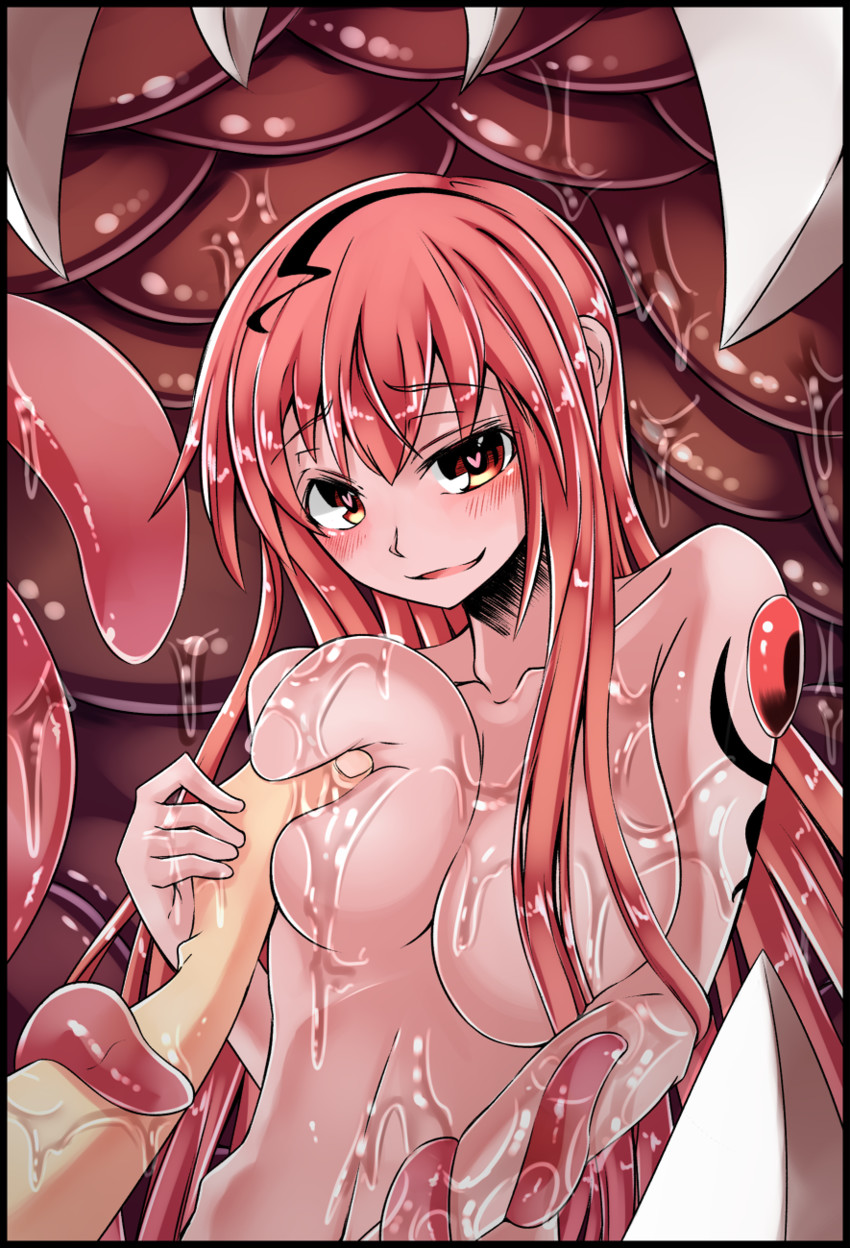 Summary
This script serves as a parasite story featuring both female monster transformation and vore. The transformation itself results in the monster, the Queen, being a woman with a normal human upper half whilst her lower half is replaced with the body of a giant parasite. Its circular mouth surrounds the woman's waist, allowing her to retract her human half in and out of the parasite mouth, using this ability to drag her prey into her parasitic mouth.
Inspiration
The design came from so many places. One of which is this Sandworm Monster Girl which is a near perfect representation as to how I'd like this monster to look.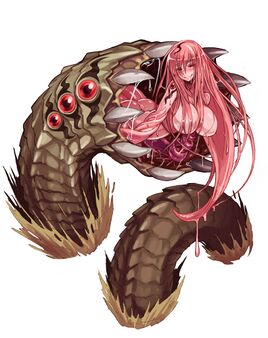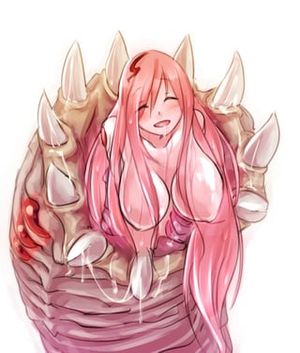 Another is from the doujinshi Reckless Worm:
Reckless Worm Doujinshi
A hentai about a man who finds out their adoptive parents had a biological daüghter, however because of her monstrous appearance they kept her hidden and waited for the man to be capable of looking after her. The story's a lot more wholesome than the approach I took. Very similar design, I prefer the dangerous look of the Sandworm Monster Girl but I do love the blonde hair and more parasitic look of this one.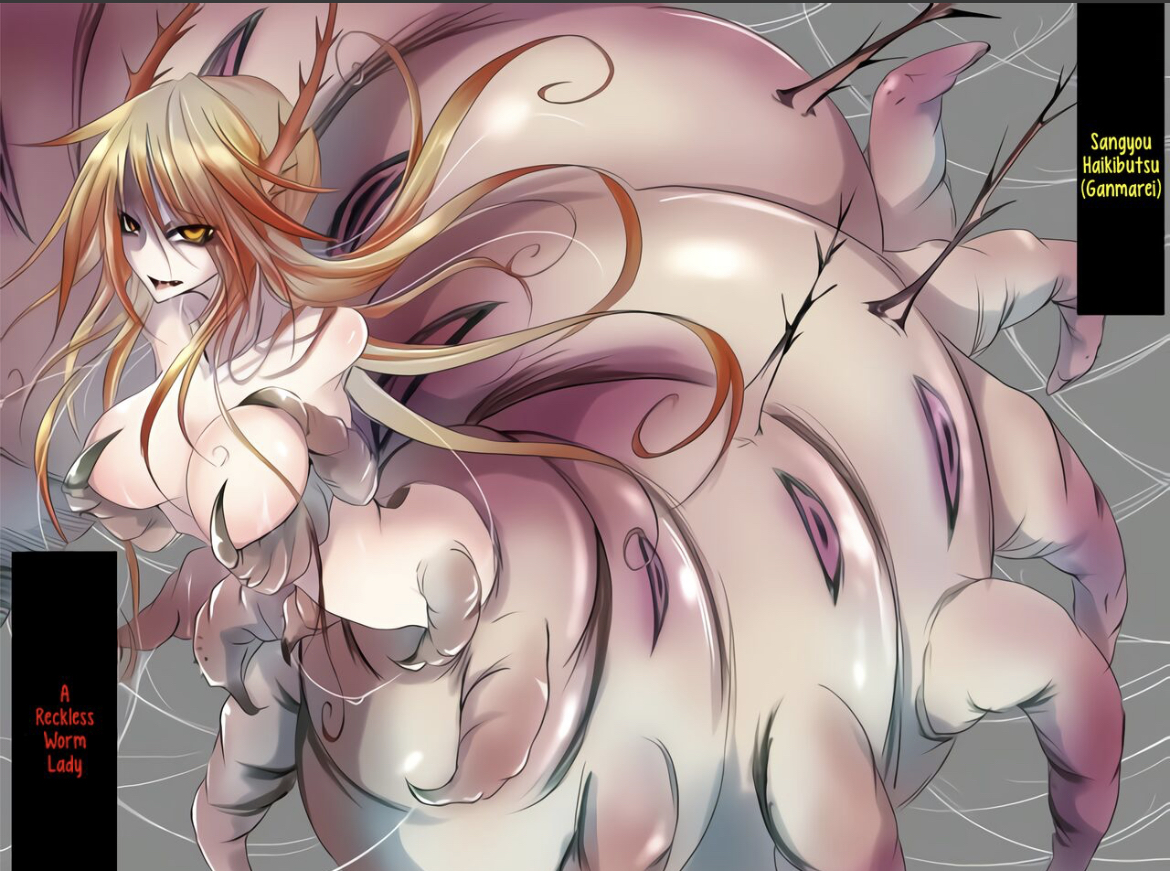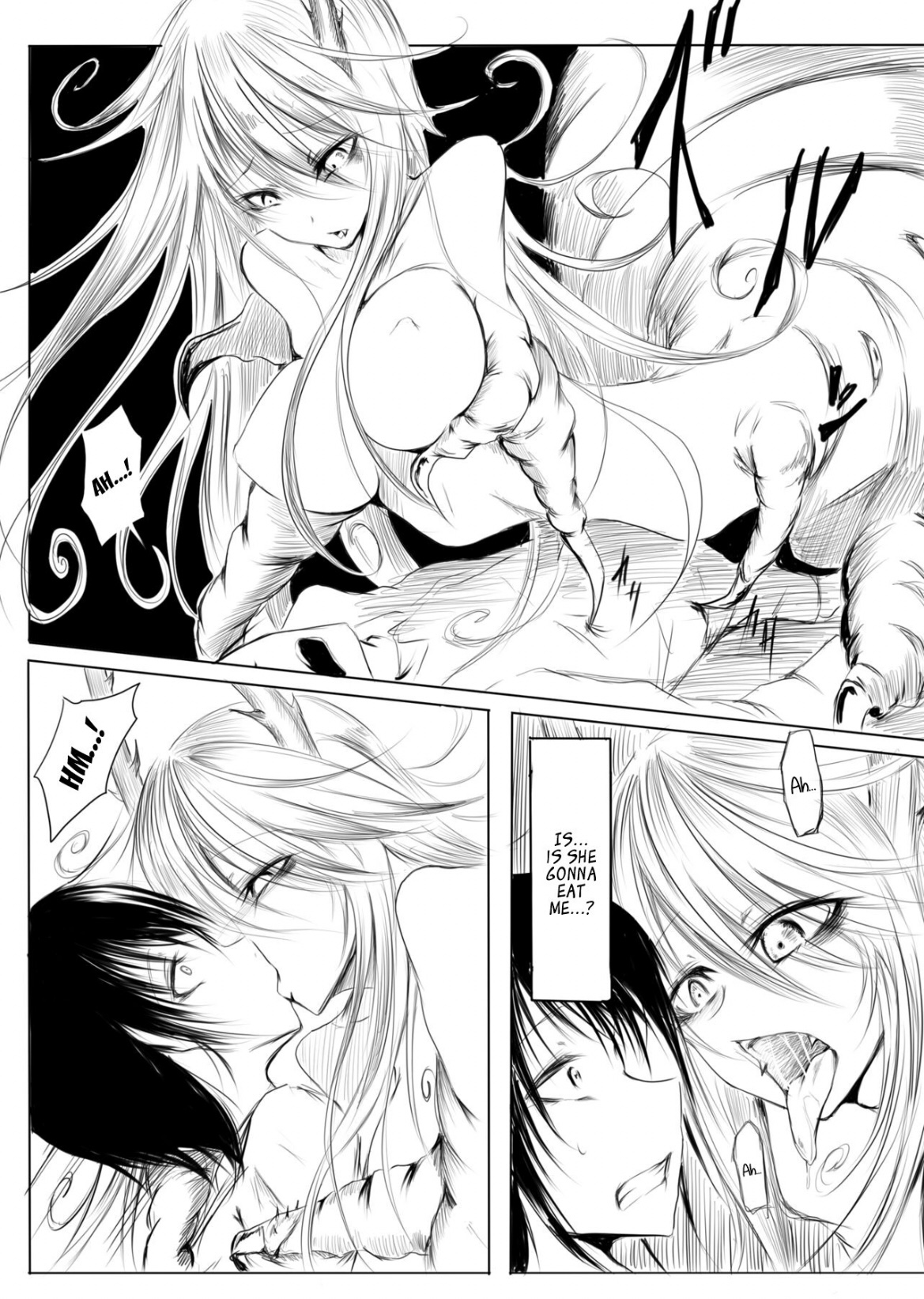 The final one comes from this clip in Naruto. In the script, I describe the monster transformation as the woman turning into the giant worm before her human top half emerges from its mouth, covered in slime. This is kind of where that came from, just to give a visual on the motion of it all. It's also what got me to write this script in the first place so I've got to give its credit.
Queen Parasite Inspiration